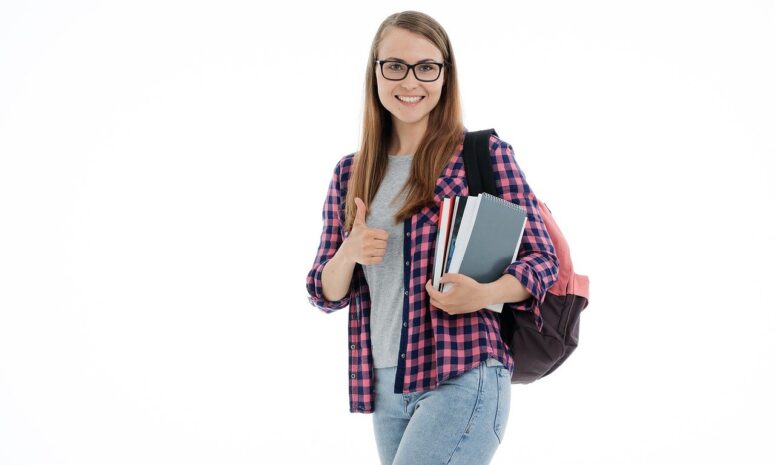 Admissions in secondary schools is a crucial step for parents looking for the right school for their child. With the wide range of public and private schools available in Abu Dhabi, ample research is required to choose the best school. While it is good to seek word-of-mouth reviews, that alone is not enough to make the right choice. This is because many parameters, such as your child's requirements, preferred location, and affordability, can be very subjective.
For parents in Abu Dhabi, the most instinctive thing to do would be to check all schools' ADEK Ratings in their vicinity. The Abu Dhabi Department of Education and Knowledge (ADEK), rates schools based on biennial inspections. But apart from rankings, the easiest way to judge a school is based on the facilities offered.
But, we have listed some of the top facilities that every good secondary school should provide-
Safe, Spacious, and Sanitized Campus
At the outset, a large school campus looks impressive. But apart from spaciousness, the safety and sanitation aspects are also crucial. Apart from classrooms, other main hygiene-specific areas to check would be the washrooms, corridors and drinking water facilities. Are tissue papers and hand sanitisers sufficiently available? As far as safety is concerned, check that CCTV cameras are functional and in sufficient numbers across the campus. Stringent background checks and ID checks of school employees should be compulsory. Also, make sure you check on the school's First Aid provisions and compliance with activities like Fire Safety Training and Emergency Fire Drill.
Classroom Facilities
While you check an international school in Abu Dhabi, visit the website or take a campus tour in person. Make sure you check that the classrooms are clean, well-ventilated and have plenty of sunlight pouring in. Research has shown that students tend to learn better in natural lighting as opposed to artificially-lit spaces. Also observe the classrooms' size, the seating quality/arrangement, and the teacher-to-students ratio. Visibility and audibility in the classroom is also an essential parameter to check. Lastly, don't forget to check with school authorities if they monitor Indoor Air Quality, and whether Air Purifiers are installed where necessary.
Educational Facilities
Educational facilities are reflective of the school's overall academic performance. Taking a library tour would be the first factor to adjudge the academic facilities provided by a renowned school. In addition to the regular Physics, Chemistry, Biology, and Computer Labs check if they have separate, designated labs for Mathematics, Art/Craft, and Home Science, if applicable. When you speak to the counselor, enquire about the teaching methodologies used for secondary school students. Apart from old-school 'blackboard teaching', are interactive study modules like videos, audios, and digital presentations used for imparting knowledge? Are there well-equipped Audio-Visual Rooms to fulfill the same purpose? What assignments are given to tap into the creative potential of students? In case you are seeking admission for your child after the academic year has started, will special coaching be given to him/her to catch up with the syllabus?
Sports Facilities
An indelible mark of any good school is the focus on physical health education. Sports are as important as studies and inculcate values such as team-building, resilience, alertness, agility, stamina, and the spirit of sportsmanship. The prerequisite for physical fitness is to have a school campus with ample greenery and walking space. The next criterion is to check the playgrounds and designed sports areas- football ground, tennis court, badminton court, basketball court, etc. Enquire about the credit points given to Physical Education in the curriculum. Lastly, don't forget to check the Indoor Sports Facilities such as Table Tennis, Swimming Pool, or Chess.
Other Co-Curricular Facilities
It is important for your child to gain maximum exposure to co-curricular activities at the secondary school level to nurture their inner talents and abilities apart from studies. From Martial Arts, Instrumental Music, Dance Rooms and In-house Theatre, to Choir Room, Debate Club, Drama Club, and Digital Learning Rooms, there could be numerous points to check under co-curricular facilities. Do keep your child's interests and passion in mind while adjudging these facilities provided by a prospective school.
Digital Facilities
A school with a well-designed, user-friendly, and highly informative website indicates the management's commitment to digital efficiency. A significant chunk of services in the Education Sector today are digitised.It's worth applying to schools with exceptional digital facilities like online meetings, online counselling sessions, digitised admission facilities, fees-structure details, scholarship applications, and so on.
To sum up
Identifying the right secondary school for your child is not as arduous a task as it seems. It becomes a lot easier to finalise a school based on the school's focus on holistic development – once you are well-versed with the ranking system, can identify the suitable location, take note of your budgetary limits, and are well aware of the facilities you should check.