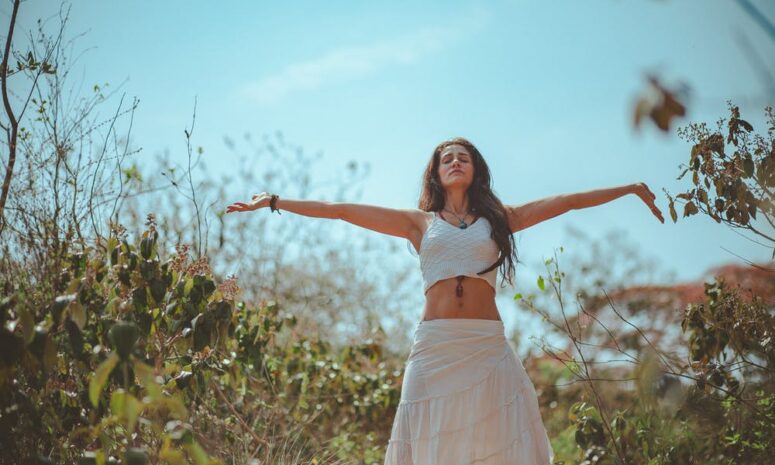 "We wander for distraction, but we travel for fulfillment", British-French writer and sailor, Hilaire Belloc, once said. 
Who wouldn't agree that travel is an experience that rejuvenates our soul and makes us look at life through a different lens altogether? While people travel around the world on cruises and yachts, it isn't necessary to be rich to be able to travel and explore the world with our eyes open. 
However, it might not be easy for many people to think of going on a dream trip. But guess what? It is possible if you plan your finances the right way.
The trade-off is between luxury and saving. It is incredibly vital to strike a balance between the two. As difficult as it may sound, it indeed is entirely possible. Travel is an experience, and you can make it better by proper planning and acting smart. Here are some fun tips and tricks that will make you save bucks while vacationing your best.
1. Avoid eating at spots nearby tourist attractions
This is one of the best mantras to avoid hefty bills. Usually, the eateries near major tourist attractions are heavily priced. Instead of spending your money at fancy restaurants, you can explore local cuisines on the outskirts or even better, cook for yourself. The best way to do so would be to stay at a place that has a kitchenette so that you can prepare food as and when you want. However, if such a place is not within your budget, you can always carry an electric kettle. If you are heading on a road trip in your vehicle, you can easily take adequate foodstuffs and everything that you need on a durable cargo roof rack. Make sure you plan and pack accordingly. 
2. Opt for Air BNBs and hostels
Focus on exploring the city rather than spending your money at a luxury hotel. Instead, you can opt for staying at hostels or cheap AirBnB. Replacing your fancy hotel stay with one at a fun hostel will significantly reduce your travel costs. You'll get various options to choose from, depending on the destination. You may get dormitory-style accommodation or a single bed in a room full of fellow travelers. This option is best if you are traveling solo. It prevents burning a hole in your pocket and makes you develop connections with people worldwide. Apart from providing accommodation, hostels quite often offer free tours of the city. If you wish to start planning for your next vacay, websites like HostelWorld can help you find affordable hostels. Remember always to read the customer reviews before finalizing one. 
The second option is to stay at the wallet-saver AirBnBs. There's both an app and a website that can help you find some extremely picturesque AirBnBs- no less than five-star hotels, at, of course, half the price! However, there's one thing you need to keep in mind while booking an Airbnb. These are usually on the outskirts of the city, so you might want to carry enough stocked food with yourself if you're unable to make it to the market every day.
3. Plan a trip in the off-season
Most of the airlines offer cheap airfare during the offseason season. For example, if you wish to travel to Bangkok during the summers, you are bound to get cheaper plane tickets as compared to the Christmas season. You will also find fewer people at your travel destination. Hence, the price of almost everything you wish to buy from the local markets will be lower– from the accommodation, hotel fares, and souvenirs to cab fares. Win-win situation, right? However, make sure that you choose a travel time that isn't too dull or dead in hosting tourists. 
4. Check for free discount coupons
 You should not shy away from using as many discount coupons. Various tourist places worldwide offer considerable discounts to students. So, if you have a valid student ID card, then be ready to pay less for museums, boat rides, and almost every touristy activity you can think of. If you're lucky enough to find a university nearby, you will also get huge discounts on food and drinks. Happy hours always! 
5. Stick to the budget
Lastly, the most basic method of saving money is not to get too carried away. Before you set foot in the foreign soil, you must do your research, explore options, and plan well. Know the difference between spending and splurging and identify the right situations where you need to spend. No vacation is complete without having an itinerary. Therefore, plan your time-table and your budget simultaneously. The moment you think you are about to touch your spending limit for the trip, exercise self-control, and differentiate between what's necessary and what's going to make you regret later. Keeping yourself and your budget on track is one of the best methods of saving your wallet.
In addition, if you're traveling in an RV and don't want to spend a lot of money keeping cool
in the summer, then a portable AC for car will come in handy.

If you've been dreaming of traveling the world but couldn't because of inadequate money, stop no more, these five tips will help you save money while traveling and having fun at the same time. A little research, a well-prepared itinerary, and a few bucks to execute your plan is all you need to go for a long vacay. Happy traveling!