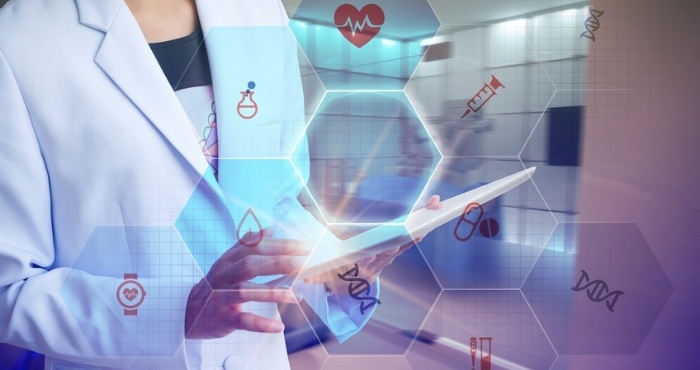 Both technology and medical equipment are an integral part of the work system in which the diagnosis is carried out. In fact, diagnosing complicated symptoms accurately is probably one of the most acknowledged benefits of advanced technology and telemedicine.
Over the years, advanced medical technology has helped to improve the diagnostic process and at the same time, has lowered the scope of making diagnostic error significantly. The combination of the latest tech and futuristic equipment has helped medical professionals to diagnose, monitor, treat, and control a medical abnormality successfully.
Role of technology in detecting illness
With the incorporation of the latest technology like physical therapy equipment, the steps of diagnosis have become quite simple and less cumbersome. For instance, the said equipment is proficient at checking and recording patients' vitals and indicating severe health issues, injury, or strain of some sort.
These pointers below highlight the role of advanced tech and equipment in general –
Revealing underlying illnesses
Advanced technology and equipment prove useful in identifying asymptomatic complications, which would otherwise go unnoticed. Consequently, it helps to pinpoint the root cause of complicated health issues easily. 
Besides measuring high blood pressure and high cholesterol level, advanced technology comes in handy for genetic testing of a specific disease and provides test results right away. In turn, it helps to understand the underlying cause of illness and potential risks accompanying it. 
Proficient analysis of medical records 
Digitised information system helps medical professionals to store and access patients' information quickly and, in turn, proves useful in diagnosis. It further comes in handy for sharing patient data across different departments or hospital units. Such a feature proves most useful during an emergency and helps doctors to pull the medical history or previous diagnosis of a patient right away.  
An insightful look into the patient's internal processes
With the help of the advanced perceptive technology, medical professionals can identify even the minute intricacies more clearly. Doing so, medical professionals can account for every complication, no matter how minute they are and provide comprehensive treatment to patients.    
Other than that, advanced technology helps medical professionals and patients to access information on time, facilitates smooth doctor and patient communication. 
Benefits of telemedicine
Some prominent advantages of opting for telemedicine include –
Easy access to specialists
With the help of telemedicine, patients can consult with surgeons and specialists at a convenient time and place. Furthermore, through telehealth apps individuals can consult specialists from any city, state or country right from their home, eliminating the need to travel altogether.  
Cost-effective consultation 
Patients residing in far and remote areas can access medical advice from specialists at a relatively low cost. It directly helps to bring the overall cost of treatment down and provides access to professional advice in a less cumbersome manner. 
Helps obtain timely medical advice 
In case of a medical emergency, patients can get in touch with their doctor immediately via telehealth apps and avail essential medical advice right away. Such a benefit comes in handy to avail lifesaving advice or may prove useful in alleviating patients' chronic symptoms or suffering quickly.
Though there are several advantages of using advanced medical technologies, one of the biggest drawbacks of telemedicine is the cost involved. More than often, patients are reluctant to pay more to avail tech-based medical consultation from specialists. 
Other times, securing a telehealth appointment with a specialist on short notice can be quite expensive, especially for individuals who do not have a Bajaj Finserv Digital Health EMI Network Card. Typically, such a health card helps users to delay immediate liabilities by paying current medical expenses in feasible EMIs. 
Why consider a digital EMI health card?
These features and associated benefits elucidate why individuals should apply for a health card online –
Digital card and instant activation  facility
The said health card is digital and can be activated right away. The insta health card can be activated immediately for Rs.707. However, the non-insta card can be availed for Rs.589.
     2. High pre-approved limit
Typically, the card comes with a high pre-approved limit of up to Rs.4 lakh. It helps users to avail the best quality treatment without worrying about the cost. Also, cardholders can pay off their immediate medical expenses in simple 'No Cost EMI' within 24 months. 
     3. One card for all
A single health card helps to cover the medical expenses of the entire family. Users can pay off the medical expenses, including the cost of telehealth consultation with a specialist, cost of medical bills, etc. of their parents, spouse, children or sibling in simple EMIs. 
     4. Exclusive offers
Health cardholders avail a complimentary annual insurance cover of Rs.1 lakh. They are also entitled to avail attractive offers and discounts for receiving treatment from the 5500+ partner medical facilities, spread across 1000+ cities. 
Lastly, it can be said that advanced technology has made the steps of diagnosis faster, better, and more thorough. Other than that, telemedicine has made it possible for patients across the country to avail of quality treatment from top medical professionals.