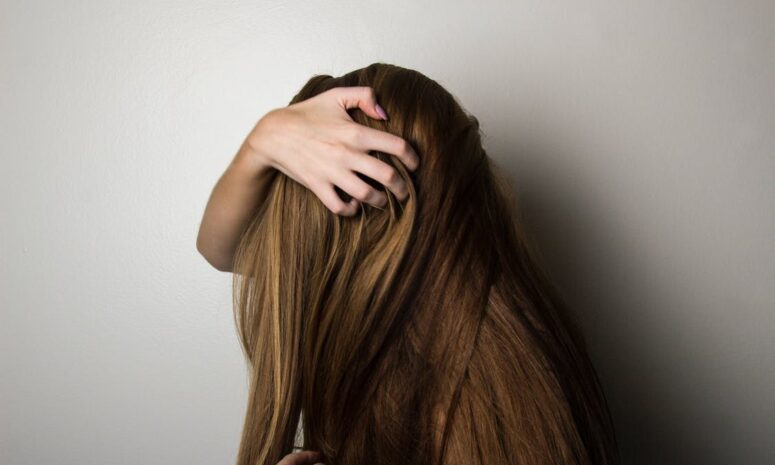 A mayo hair mask can make the strands of your hair soft and smooth. Mayo gives excellent deep-conditioning hair treatment and it can be used on wavy and curly hair as well. However, it can offer benefits to other hair types too.
If you have delicate, brittle or chemically damaged hair, then this might be the best remedy. Why go for pricey products when a brilliant hair mask is present in your refrigerator!
Benefits Of Mayonnaise Hair Mask
The main ingredients of mayo are eggs and oil. Eggs are rich in protein which helps in strengthening your hair follicles. Olive and canola oil are known for moisturizing your hair. This is beneficial to the people who have curly and wavy hair which generally lacks sebum. However, this doesn't seem to be necessary for people with straight hair type because it is easy for sebum to travel from the scalp to the other parts of the hair.
The mayo hair mask also reverts the damage of hair that was caused by heat and colouring. So if you're someone who lives in a tropical climate or likes to try out new shades of hair colour now and then, this hair mask can be perfect for you. The hair mask also reduces frizziness in hair by controlling the moisture balance in hair.
Mayonnaise can also increase the growth of your hair. It consists of an amino acid known as the L-cysteine, which helps in the development of your hair. According to the researchers who have studied the effects of this substance, amino acids help in building keratin which makes your hair healthy and allows it to grow.
There are certain claims that mayo hair masks can treat head lice as well. The theory behind this fact is that the thickness of mayo can suffocate the head lice, which is just like the other treatments like butter or margarine.
According to the American Academy of Dermatology, if you apply mayonnaise on your scalp, it might temporarily treat the lice, but it won't be able to kill them.
How To Use A Mayo Hair Mask?
Make your hair wet with lukewarm water.
Apply one cup mayonnaise on your scalp then massage it out your ends. Make sure that your hair is covered evenly and use more mayonnaise as per your need.
Use a wide-tooth comb or massage the mayo hair mask to make sure that it is evenly applied.
When you are done applying the mask, cover your head with a shower cap and wait for 20 minutes.
Wash down the mask thoroughly with lukewarm water using a mild shampoo like the Hairfinity Delicate Cleansing Shampoo.
To get the best results to help your damaged and frizzy hair, use this mayo hair mask once in a week. This will ensure that your hair is soft and smooth.
Note: You must choose a mayonnaise which has no added spices and flavours.
Can You Leave The Mayo Hair Mask On Your Hair Overnight?
The key to getting the best out of the mayo hair mask is to leave it on for a considerably long time. The more you leave the mayo hair mask on your hair, the more effective are the results. Wear a shower cap before resting your head on the pillow or wrap your hair in a soft terry towel. When you wake up the next morning, rinse out the mask and get smoother and softer locks!
Conclusion
The mayo hair mask has several benefits for your hair: making it stronger, healthier, smoother and shinier. The nutrients and proteins present in mayonnaise will help to rejuvenate your hair. Repeating this treatment will help you to see significant changes on your hair. You can always look for products that can help you're making your hair healthier. The products at hairfinity that will significantly reduce hair breakage and will infuse your hair with vital nutrients, and natural botanicals.