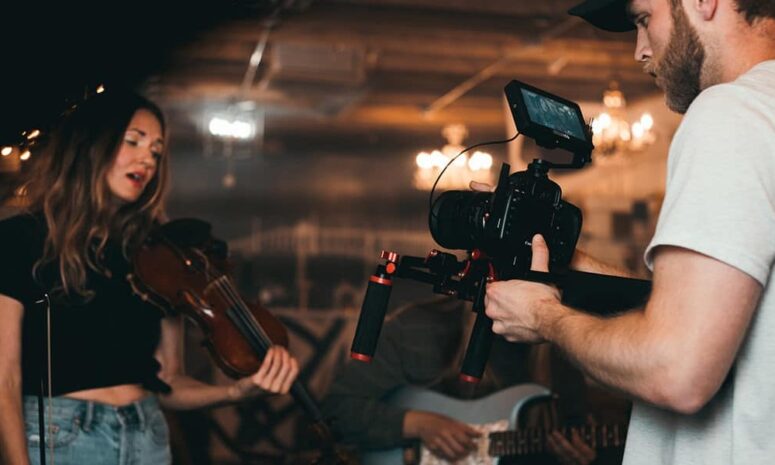 Creating a music video is a multi-step process that takes time and effort. Ensure to follow the right steps and plan well in advance to achieve the desired output.
Main Text
A music video takes more than lyrics and vocals to sound good. It needs the proper blend of recording, editing, and mixing effects to sound incredibly good. Sadly, the majority of video production companies out there charge a bomb when it comes to producing videos. Fortunately, there are ways to produce your videos simply and effectively. Here is a step-by-step guide on music video production to create an exciting music video.
Be Creative
Rather than trying to churn out the same kind of music as other bands do, consider trying something more creative. Experiment with different fusions and try to bring out an original core that allows your video to be unique and connect with the target audience almost immediately.
Start with the right song
Many factors go into choosing the right song. You will need to choose a song that needs to be peppy, as well as relatable. Some options to look into when choosing a song includes:
Recycling an old song
Selecting a short single
Selecting an inspirational, relatable song
Get the crew and equipment ready
You will need a proper team, as well as suitable equipment, to shoot your music video. As part of your crew, you will need to select one or more cameramen, lighting people, band members, actors, and, of course, a director to head things.
Work ahead on the shooting schedule so that different schedules do not clash. Ensure to provide food at the right time and give breaks in time for refreshments when shooting for long hours.
When it comes to the equipment, ensure that you have the right equipment for the shoot well in advance. Ask if your team members can use their equipment. If not, find out where you can get the equipment for the shoot. Considering how expensive it would be to purchase the equipment for the shoot, it is wiser to rent the equipment for the shoot. You can rent the same equipment for lower rates at local art centers or colleges.
Plan the shoot properly
You must plan the music video shoot well in advance. Not every team member would have the same amount of time to spend on the shoot. Take the time to think things through and plan the shoot properly so that no one's time is wasted. Delegate tasks appropriately and create the storyboard for the shoot. Discus the storyboard and schedule with each crew member of the team to identify, which member is needed where and when. Keep everyone informed about the timings for the shoot in advance so that the crew members arrive on time. This is especially true in the event you are shooting at specific times of the day like dawn or dusk.
Focus on the shoot and only the shoot
Ensure to stick to the plan on the day of the shoot. While the actual video may be only a few minutes long, the shooting for it would take at least a couple of hours when taking into account the arrangements for the shoot. The final video would also consist of more than a few videos, which would need to be cut, edited, and mixed to get the desired music video.
Ensure that everyone present for the shoot has something to do instead of idling around. For instance, ask extra cameramen to shoot from different angles to get more shots that could be used in the final video.
Try capturing live footage videos at local events or places. You can add snippets of these videos to your video. In the case of live footage videos, you must depute experienced personnel who would be more knowledgeable of how to shoot live video footage.
Use Proper Video Editing Software
Once the shoot is over, you will have to move towards the next task of editing and finishing the final video. You may opt for software that specializes in video editing, one of the more basic ones being iMovie for Apple users, and Adobe's Premiere Elements for PC users. For more professional ones, you can look towards options like Adobe Premiere Pro, Apple Final Cut Pro, etc.
You must use a good quality video editing software tool to produce high-quality videos. Make it a point to keep your PC's hard drive free of clutter, as video editing would take up a lot of drive space. Depending on the purpose and destination of the videos, you would want to save the videos in the most suitable formats. While DVDs are preferred for media or press releases, highly compressed formats like MP4 or QuickTime are considered great for live streaming over the internet. Some television broadcasts may require the use of DigiBeta tapes, which you can get from a professional company dealing in music video production in Delhi.