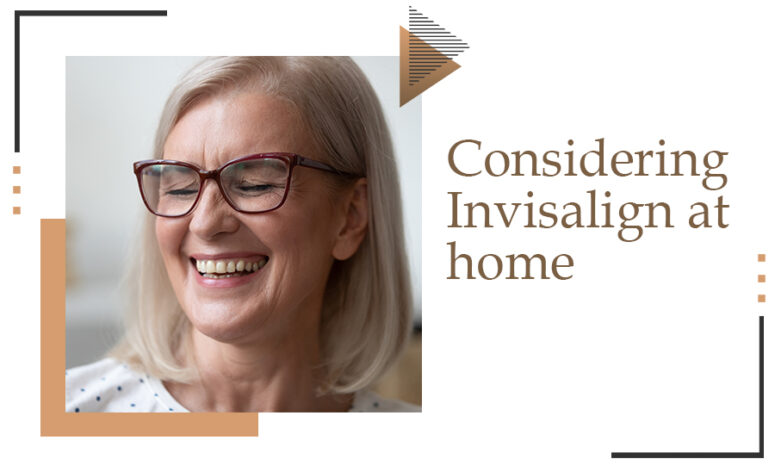 If you have had enough dealing with your crooked and misaligned teeth and currently researching Invisalign as options for correcting your orthodontic issue, you would know that there are several available options. The problem with these numerous Invisalign at-home solutions is finding one that you can trust to do the job perfectly.
Here is all you should know to choose a suitable Invisalign London treatment to use at home.
What does Invisalign at home involve?
Most people refer to at-home aligner treatments as Invisalign at home. There are several of these at home aligners that offer DIY dentistry. Invisalign at-home aims to carry out some or all of your teeth straightening procedure by yourself at home.
Most Invisalign at-home kits are affordable, and they promise you successful treatment, but you have to be careful in selecting anyone.
How do at-home aligners work?
At-home aligners work like the regular Invisalign aligners you would get at a dental clinic. Before you can get your aligners, you will take impressions of your teeth and send them to the at-home aligner company.
You can take your impression in two ways- using an at home-impression kit or visiting a dentist or an orthodontist to take the initial impression. The company will send your aligners to you after they receive your teeth impressions. The aligners will have instructions on how to use the aligners for them to be effective.
Downsides of at-home aligners
Using at-home aligner kits may not take as much time as Invisalign aligners, and they are less expensive. Still, there are significant downsides that you should consider before getting your at-home aligners. They include:
No consultation by an experienced orthodontist
With at-home aligner treatment, you would not have a proper consultation. You would not experience the personalised treatment that you will receive from a professional. Some at-home aligners treatment practices may have an orthodontist on their team, but you will only see them at the initial impression stage.
Without proper consultation, you might not get the right information and proper guidance you need. You will not receive an assessment during and after your treatment, so you will not receive the support you need, and this increases the risk of other dental problems.
The at-home aligners may not fit properly
The at-home aligner practice will send your aligners to you by post, so this means you won't try out your aligners before you start your treatment. Your aligners may not fit properly, and it could lead to unnecessary pain and discomfort during your treatment. The aligners may not be effective if they do not fit your teeth perfectly.
Treatment may incur an additional cost
The cost of getting at-home aligners are less, which seems like an advantage, but you may end up spending more in the course of your treatment. If your aligners do not fit perfectly or you encounter any other issue during your treatment, you may need a specialist to check out your teeth. You get to pay more to see a specialist, and this might be the same cost as getting Invisalign from your orthodontist.
Correcting your orthodontic issue is a complicated procedure that needs an expert's knowledge and training. Consulting a professional increases your chances of successful treatment, and your orthodontist can identify potential problems and deal with them on time before they result in more damage like gum disease and recession.
Are you searching for an at-home aligner practice?
You can get useful information online from people who have used at-home aligner treatments. You can also get information about at-home aligners from qualified professionals in the dental industry who have contributed their expert opinion about at-home aligner practice.
However, it is better to opt for Invisalign treatment from an Invisalign provider in the UK where you will get regular personal advice, guidance, and assessment from a professional.
You can contact London Braces on 020 37457520 to book a consultation with an experienced orthodontist.