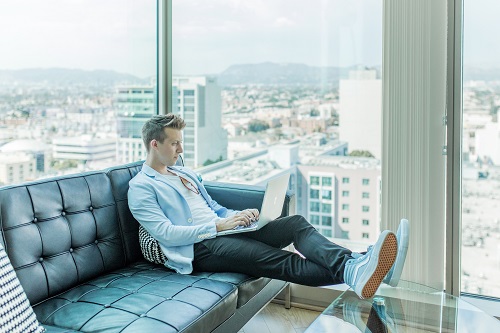 The first step in this is taking the time to think about what makes your brand different. It might be an innovative product, service or customer experience-whatever it is, and you need to be able to put it forward it clearly and succinctly. Second, you have to be willing to invest-even if that means taking risks on new ideas. Finally, don't forget that your company culture affects your brand as well!
What makes your brand different?
A great way to start off is by focusing on what sets your brand apart from its competitors. For example, do you have a product that people can pick up and eat as they walk out the door in a fast-food world? Or could your customer's drive-thru so they can grab lunch or dinner on their way home from work? What about speciality coffees? People love them, but is your brand distinctive in some way? What about taste-does yours stand out against competitors like Starbucks or Dunkin' Donuts?
Your custom packaging can also affect what people think of your product. There are so many companies that try to create this perception. When they're done, they spend less time on what makes their product great.
Why its important to invest in your company culture, and why it matters for your brand
Look at brand from the customer's perspective. It's easy to get too close and miss what makes a difference in their lives. When you can't see past the business, it forces you to lose sight of how its customers perceive the company. You have to have some idea about how they feel when they interact with your brand.
How will you communicate your brand?
The simplest way to communicate a brand is through a company logo. If done right, it should be sleek and modern enough that the customer pays attention from afar. From there, you have to consider how customers experience your product or service when they get in touch with your business. Then, you have to consider what happens after they purchase your product. At every step of the way, your company needs to send consistent messages. It's only when that happens that makes people start to think of your brand in a specific way, which helps them remember it for years to come.
What makes packaging important?
If done correctly, custom packaging can make or break a product. In many cases, it's the first thing customers see when they purchase your item. Therefore, it needs to be functional and informative from day one. If you're going to spend money on custom packaging anyway, then it might as well be memorable and tell people something about your company.
For example, if you're working with a company that makes energy drinks and they're not very successful, it might be because the packaging is too similar to other brands on store shelves.
It's vital to take branding into account when designing custom packaging. It should match with your company logo and other marketing material, so customers recognize you as something familiar.
Your product will stand out from the crowd when done right, and customers will be more likely to buy it. In addition, they'll remember your brand and keep coming back for more custom products in the future. For more ideas on what custom packaging options there are check out Inkable Label Co, click here
Take risks on new ideas, and don't be afraid to fail.
Finally, remember that entrepreneurship and business life, in general, is a risk. If you never try to develop new ideas or take the plunge on risky things, you will quickly become stale and uninteresting. On the other hand, only through taking calculated risks can something extraordinary be achieved-and. We're always rooting for your success!
Be clear about what sets you apart from other companies.
Be willing to invest in your company culture, and pay attention to what the customer thinks. This means more than just selling a product.

Remember that custom packaging can affect how your customers feel about your brand and why it's crucial to invest in it.

Don't be afraid of taking risks because you never know where they might lead!

Be mindful of what the customer wants, which means paying attention to more than just sales numbers.
What makes other brands work?
One example of a brand that has successfully used custom packaging is Pillsbury was able to use its iconic Pillsbury Doughboy in its marketing. By using the smiling, blue Doughboy on everything from cereal to meatloaf, they have been able to market themselves as a trustworthy and family-friendly company.
They have been able to create a sense of familiarity for decades. In 1934, the Pillsbury Company hired an artist to draw a smiley face on the wrapping for their products, including biscuits and pie crusts. This resulted in an even more recognizable mascot called "the world's most universal face" because it did not carry any racial stereotypes. In addition, it did not maintain any gender inequalities because it did not represent a single man or woman. The Doughboy has not changed much in nearly one hundred years, but the company continues to adapt the mascot as needed.
Brands are made up of more than just their products. If you want your business to stand out, you need to consider how customers experience your company at every stage from the first time they encounter it (through branding) until they purchase a product or service. Of course, we're always rooting for success!