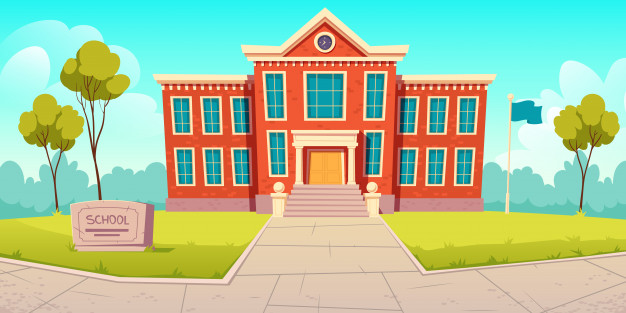 Education in Pune, or Poona as it was known in the pre-independence era, has been flourishing since the 19th century. After the decline of the Maratha Empire in the latter half of the 1810s and then with the entry of the British Raj, it came to be known as the 'Oxford of the East. This was because Pune began housing major universities and schools from that point in time itself.
Today Pune has colleges and universities that receive applications from not only Indians but also from students across the world. A 2010 survey showed that Pune has more educational institutes than many major cities. Uniquely, the city has the largest location for imparting Japanese to Indian and foreign students. Schools in Pune follow boards among the Central Board of Secondary Education (CBSE), the Indian Certificate of Secondary Education (ICSE), the National Institute of Open Schooling (NIOS), or the Maharashtra State Board of Secondary and Higher Secondary Education syllabus.
Several changes in the education sector took place in 2011 in Pune. For instance, the fees of private schools in Pune were cut-down after mass protests from guardians and NGOs. Post this, the fees were also regulated under the Maharashtra Educational Institutions (Regulation of Collection of Fee) Act. This ultimately meant that a greater number of children could now receive education thereby improving literacy rates.
Apart from the regular private schools, Pune has seen an influx of best international schools that offer multiple boards and a vast number of facilities. For instance, there can be multiple curricula offered by the international schools –  CBSE, International Baccalaureate (IB), Cambridge etc. Education methods need to be more efficient nowadays and this is what International schools work towards. They improvise and tap into multiple areas of the child's brain opening up innumerable potentials. Basic is an old idea as of now and will not ready the student for future challenges.
Even when it comes to money and fees, International schools offer more scholarships than the other school types; scholarships are not just dependent on academics but other aspects. Following is a curated list of international schools which you may have a look at to get an idea.
Global Indian International School (GIIS) Pune
GIIS has two campuses in Pune, namely, the GIIS Hadapsar and GIIS Balewadi.  Both have recently been recognized as the Best Schools in Teaching Excellence in the Times School Online Education Survey 2020. Being set in a magnificent and sprawling area GIIS Balewadi provides specific Smart Campus facilities powered by modern methodologies. The school has faculty that is updated with new teaching techniques to meet the requirements of the students.
The campus at Hadapsar is present in central Pune and offers future-proof facilities along with modern pedagogy.  In unison, this gives an appropriate mix of traditional and state-of-the-art learning. The school encourages a friendly environment that makes education a pleasant journey for all students.
GIIS has campuses the world over and also boasts of an award-winning holistic development framework called the 9GEMS™ which revolves around Academic excellence, Sports excellence, Visual & Performing arts, Personality Development, Innovation & Creativity, Entrepreneurship & Leadership, Universal values & Ethics, Community & Care and Skill Development.
It is also the only international school that focuses heavily on CBSE along with other international-grade programs like the GMP or the Global Montessori Plus program.
Pune International School
Pune International School is a great option if you want to give your child one of the best schooling experiences. Here, parents and teachers work together at each stage of the student's academic journey.
The teachers make sure to impart all basic concepts prerequisite to the overall development of any student. All activities in the school are theme-based. The school hosts seminars, workshops, and inter-school events once every year.
The school also engages in a wide range of extra-curricular activities like music, dance, sculpture, debates, and creative writing.
To proceed with the admission process, you can visit their website and fill up the initial form. The admission is open to all kids, irrespective of nationality, race, case, gender or religion. However, the age criteria is something that parents have to abide by depending on the grade. This school is associated only with CBSE.
DY Patil International School
This school is one of the most renowned ones and is affiliated with the IGCSE Board. DY Patil International School empowers its students with its smartly designed curriculum and syllabus. The inquiry-based approach encourages children to become active drivers of education. Along with this, the hands-on format of activities helps kids construct personal meanings out of their discoveries. It offers the IB and IGCSE boards.
The facilities offered by the school are a soccer field and a tennis and badminton court, basketball with volleyball courts, a swimming pool with trainers, a vast auditorium, cafeteria, and a library that features international magazines, reference books, catalogs, and all sorts of journals. The school also hosts various programs and events for students to be able to display their many talents.
These were just 3 major or best international schools that one could assess while on their search for a good international school in Pune. There are many more! Hoping this helped you get an initial idea.