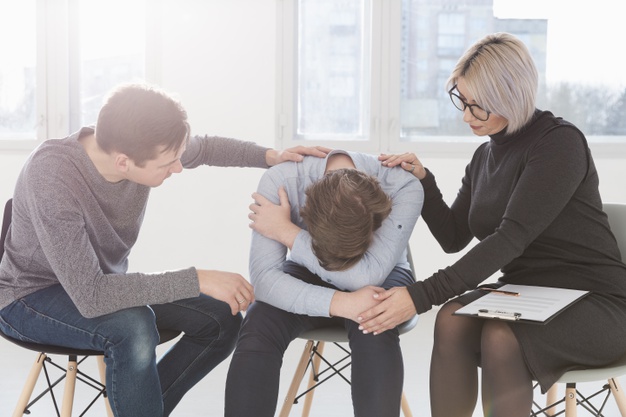 Alcoholism is a serious problem that needs to be addressed in a timely manner by admitting the alcoholics in a good alcohol rehab center where they can be treated well to get rid of the addiction and turn them into sober and normal individuals. For individuals facing an alcohol addiction problem, seeking treatment can be intimidating and the only way to provide holistic treatment is to admit them to a good rehab center.
The treatments at the alcohol rehab center are designed to get the patients out of the addiction and give them a new lease of life. There is no single formula for treatment because every alcohol addict is unique and has to go through a tailor-made therapeutic healing process.
Listed below are important tips to find the best alcohol rehab centers for specific treatment. 
A good rehab center offers several treatment options to alcoholics based on their specific needs. The general length of rehab programs is a 30-day program, a 60-day program, a 90-day program, and extended programs to rid them of alcohol addiction by offering sober living facilities at the rehab center. There are benefits to each program type, and it's important to consider each one.
While designing a recovery program, a good rehab center focuses on the long-term recovery of the addict to enable him to lead a normal life and never abuse alcohol again. Most addicted individuals need at least three months in treatment to get sober and rehab centers initiate a plan for continued recovery. Lengthier treatment programs can seem intimidating at first, but they end up bringing out the best results.
A reputed rehab center initiates the process of treatment with realistic expectations. It realizes that the alcohol addict has become dependent on the substance, therefore the process of treatment must focus on his long-lasting sobriety and normalcy. The more patient you are with yourself and accepting of the treatment process, the more effective it will be.
A good rehab center knows how long the patient needs to stay in treatment, therefore it provides him with insight into how long he should continue into a recovery program. The 30-day recovery program offers him time to get through any physical withdrawal symptoms he may have and allows him to begin establishing relapse prevention techniques.
A 60-day recovery program at renowned alcohol rehab centers allows the patients to detox from alcohol abuse by giving therapy sessions to rectify behavioral or situational circumstances that may have contributed to their addictive behavior. This program enables the patient to actively practice positive and healthy habits to help maintain his sobriety in the society.
A 90-day recovery program at rehab centers increases the chances of permanent cure from alcohol addiction. The longer he seeks treatment, the higher the chances of his maintaining sobriety while in recovery.
Reputed alcohol rehab centers plan their recovery programs in such a way that the patients are provided a structured home environment while they stabilize themselves for sobriety and normalcy on a long term basis. There are additional programs available in which they can immerse themselves in a sober living environment. They can find support in the peers around them who can uplift them mentally and emotionally so that they are ready to go back into the world with confidence with important skills that they acquire during the program.
Alcohol addiction treatment programs at reputed rehab centers take the patient through a safe and effective medical detox, followed by counseling sessions that target the reasons behind addiction. The qualified treatment at these rehab centers helps address underlying and co-occurring disorders and the centers are equipped to help the patient find effective ways to manage triggers and cravings to be effective.
Another major benefit of choosing a renowned alcohol rehab center is 24/7 medical support to manage the physical aspects of addiction. These centers have reputed doctors as visiting faculty who administer prescription drugs to the patients to prevent side effects and boost the recovery rate. They suggest medications that can be used to help ease the symptoms of withdrawal to avoid relapse or to create a negative physical reaction to alcohol that helps eliminate the desire to drink.
Renowned alcohol rehab centers focus completely on recovery without the stress or distractions of work or social obligations. It may be a good choice for people who have tried other treatments unsuccessfully. Treatments at these centers include behavioral therapies like Cognitive Behavioral Therapy (CBT), experiential therapies, individual counseling, and training on proper nutrition and health.