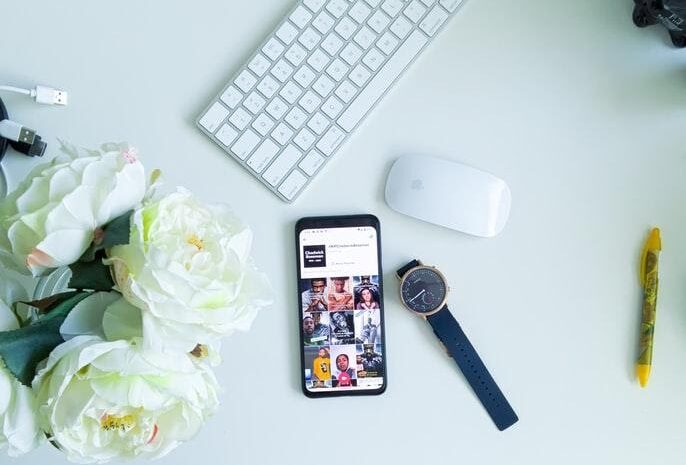 When it comes to this, there are dozens, even hundreds, of metrics you can track to determine how successful your email marketing campaign is. So where should you start? How do you know which metrics are important to track?
Before diving into analyzing the key metrics, it's worth noting that this depends on the goals of each particular campaign.
How do I know which email marketing metrics I should track?
While below is a general list of the most popular email marketing metrics companies are using to track the success of their campaigns, keep in mind that as your campaign goals change. So, so are the metrics you're tracking.
Here are just a few examples of the different email marketing metrics you can track according to your campaign goals.
Create new customers
Most of us will often measure things like clickthrough rate, conversion rate … to gauge the success of our email marketing campaign in attracting subscribers closer to the purchase.
But… chances are your potential customers are not really ready or need to buy products. Therefore, you can measure customer engagement with useful content that enhances their understanding to gauge whether we are doing a successful email marketing campaign or not.
You can even prioritize metrics like the unsubscribe rate to see how responsive the content you're building is getting.
Measuring whether a campaign generates new customers can put a lot of pressure on your email marketing campaigns – campaigns that are inherently targeted at driving customer engagement through content. variety only.
Owning customers
With this goal in mind, you'll focus more on metrics that track buying behavior. Information such as purchasing power, conversion rate, purchase rate …
While you still care about and track metrics like email open rate and clickthrough rate (because people won't buy if they can't see your email), you should still focus more on buying behavior. measure the success of your campaign.
Customer marketing
When you are running email customer marketing campaigns, you need to pay more attention to engagement metrics and utilization rates rather than clicks. These metrics will tell you the real impact of your email marketing campaign.
And here are 21 metrics that every email marketing campaign should measure:
Mail open rate
The biggest priority is getting customers to open your email. Once an email is opened, you can measure it on other metrics like website clickthrough rate or response rate … – things that only happen after an email is opened.
When tracking this metric, you will measure the attractiveness of the email headers you just sent.
Email subject also helps you to categorize user audience and subject. From there you can distribute the right content that a target group is more interested in to increase the click-through rate of mail.
Email open rates can be improved by creating an attractive, intuitive call to action that encourage users to visit your website from their email.
So, how is the open rate good?
Mail open rate on mobile devices
Currently, statistics show that the number of mobile device users is three times larger than that of using desktop computers.
So targeting these audiences with good email, a mobile-friendly interface improves clickthrough rates. This is an extremely important finding for campaign optimization, right?
You can optimize your email for mobile by using larger font sizes, less text, light images, easy to load, no heavy formats. like gifs or videos … Also, be sure to put a brief title (<35 characters) instead of 66 characters like the title of emails read on the computer.
How to improve mail open rate
One of the fastest ways to increase email open rates is: Use the recipient's name. Studies have shown that titles with names in them are 26% more likely to be opened.
Instead of the email title of "Email Marketing Recipes", why don't you try other headlines like "Fingerprint Media send A (recipient's name) the secret to Email Marketing"?
In addition, you should also test A / B testing to determine which emails have the best open rates. Your mailing list is 500 people? Divide them into 5 groups of 100 people and start sending 5 different types of email headers to these 5 groups. Then you can measure which title template works better.
Continuously testing A / B email testing and comparing open rates can help you better understand the factors that drive customer reading behavior.
Total number of opens compared to only open times
You need to measure whether the recipient of the mail only opens the mail once, or if they will reopen the email you sent for the second, third, or fourth time … If the recipient opens more than once, this proves that on the first opening, they are impressed with the content in the mail but not enough time to read all the content sent.
The total number of openings may show that your email is too long & Website Speed Up, the recipient cannot read it all at once. They need more time to read mail. At this point, you can optimize your email by simplifying the content or replacing it with illustrations for example.
Time to open mail
Knowing when they open your email can lead to a significant increase in email open rates. You can adjust the mailing date and time to better suit your customer group. For example, customers are more likely to read mail on Monday through Friday than on weekends.
In addition, the average person receives a lot of emails. Do you send mail during office hours? Chances are, your email was sent out at the same time as their important work emails. And your email will be pushed down, customers will not remember to read this email anymore.
That's why you should keep track of when customers open your emails. You must send the email out at a time when the recipient is more likely to check it. This way, you can make sure they don't miss your email.
For example, if people open your email on the fourth sending (which happens in the evening), you know that sending it in the evening can increase your open rates.
Bounce rates
Bounce rates are commonly understood as bounce rates when users visit websites, fan pages… In email marketing, bounce rates are rates of mail bounce. So why do we need to keep track of mail bounce rates?
If you send 100 mails but up to 70 emails bounce, your email will be easily judged as spam. When you send it to others, the mail will go into the "spam" section, the recipient will not receive the message, resulting in lower open rates.
When a mail is returned to the sender, you will receive a message stating why you could not send it.
You can use this diagnostic to determine if the bounce is easy or difficult to resend, can do anything to improve the situation.
There are usually two types of bounce mail:
Mail bounced, but easy to be resent: Usually caused by a problem with the recipient's server.

Mail bounced, but hard to be resent: Email address is invalid or does not exist.
If you don't filter your email list and delete email addresses that are inactive or deleted, your bounce rate will be high.
Access rate
How do you determine if your email gets sent to your customer list?
What you need to be aware of is the high rate of mail bounces, which means that invalid addresses need to be removed from the customer list to send emails.
In addition, a high unsubscribe rate also indicates that you have not selected the right customer group to send mail.
Click volume of links
When evaluating the effectiveness of our email marketing campaigns, we often see how many people actually receive mail and click on the links contained in the mail. Try to get users to click on your website, product, or service, and your email will have real value.
Click rate
The clickthrough rate (CTR) of email marketing campaigns is the percentage of people who clicked on a link in your email among those who opened the email.
If a mail recipient accesses a link in the mail, see you as a success. Next, you have to convince them on a different page to make a purchase or fulfill some other goal like filling out an information form.
The average clickthrough rate for emails is 7.77%.
Your CTR is the gateway to your conversion rate – the more people click on, the more chances you have of getting them to take the action you want.
Furthermore, every good email needs to have a specific goal, for example, selling, directing users to access the website … These goals must include a call to action.
If a user doesn't click on your call-to-action, chances are there's a problem with the content, design, call to action, or all three.
Cancellation of subscription
If you have a high percentage of people who unsubscribe from the mail, you need to find out what the problem is going on.
Example: You try to change the style in your mail and this leads to a large number of people unsubscribe. That tells you that you should revert to the old style of writing instead of continuing to use it.
But, not always unsubscribing is a sign for you to change your applicable strategies. If you regularly track unsubscribes, you'll know what is the normal monthly unsubscribe rate and after email marketing campaigns.
Unsubscribe rate per email
By tracking the unsubscribe rate per email, you will be immediately aware of any subscriber loss, allowing you to react quickly to avoid further loss. You need to remember that retaining an existing subscriber is much easier and cheaper than attracting new ones.
Subscribers vs. Unsubscribers
Of course, the more new subscribers the better, the better. But we also need to compare that figure with the percentage of people who unsubscribe from email. This is the key response to understanding the effectiveness of our messaging efforts and keeping our subscribers engaged with the aim of keeping them engaged.
Conversion rate
However, don't fall into the trap of thinking that converting means buying and making a profit. Conversions can involve clicking a link in an email and making a purchase or filling out a form.
It is important to know what you expect the recipient to do next after reading the mail.
So how to accurately track the conversions that occur on your website originating the email you send?
You can track through UTM parameters to see what people are doing on your website after they open your email and click on the link.
Sending emails that look good but don't convert doesn't mean much. Check how many orders, calls, or leads you get from an email marketing campaign and you'll know which campaign is really worth the effort.
Purchase rate
Buyout rates are a bit different from simple conversion rates because you're not just trying to get subscribers to click on a link, read a blog, or share a coupon.
This metric measures the percentage of people who actually make a purchase through that campaign, turning it into a real money-making KPI.
Social Network? Advertisement? All is nothing compared to email marketing in this game! The tracking purchase rate will help you know whether you really "do" with your email marketing campaigns or not.
Profits
We often think of email as free. But it's risky to ignore the costs associated with building and maintaining your email list such as the cost of composing staff, time the marketing team arranges the list of customers in groups to send mail …
All combined are costs. That's why we keep track of all the profits and losses from each of our email marketing campaigns!
When measuring campaigns like lead generation or engagement, you'll need to come up with specific cost-to-profit numbers to gauge the campaign's effectiveness.
Revenue per email opened
You can check which email types are generating the most conversions (and replicate it) by tracking sales per email opened.
This is the best way to track the return on investment of your email marketing campaigns. Additionally, this metric allows you to better understand how each email campaign is performing and where to optimize your content.
Revenue per subscriber
Let's see how much revenue each subscriber receives from you.
This specific statistic will provide detailed and useful information for activities other than email marketing, such as forms to attract potential customers on the web, content marketing in websites …
You can name this metric the enduring value of the subscriber: It's the total value of the revenue, be it from ads, from product sales, from affiliate sales, or from the media … Understanding the long-term value of email subscribers will help you measure the profit contribution of that email.
Email viewing time
Depending on which email service provider (ISP) you are using, you might be given specific analytics like how much time subscribers actually spend viewing your emails.
How businesses around the world are using the most ESPs? The results are in order of:
MailChimp

HubSpot

Constant Contact

SendGrid

Drip

Intercom

Campaign Monitor

Marketo

SharpSpring

AWeber

Vertical Response

Drift
When measuring email viewing time, this number is divided into three categories:
Keeping a glimpse and glimpse rate below 25% is a good place to start, but this can vary depending on the type of email you're sending.
If you look at the open rate and you can see the quality of the email subject, the time the email recipient spends reading your email will tell you whether the content in the email is really compelling or not.
Active users
Typically, if the email open rate is 20%, everyone on your list will open one of the five emails you send. In fact, it's the exact opposite. We'll have active, passive, and inactive email objects. However, most of us treat them equally.
Failure to do so will damage the reputation of your email address. Over time, you may not even be able to reach people who want to receive information from you.
To calculate your active audience, you take the total number of people who opened or clicked on at least one email during a specified time period (possibly a month) and divided this number by the total number of emails you sent in. that time frame.
For example, in December, you email 1000 customers Christmas greetings. Have 400 people opened your email. So the active audience rate is 40%.
If on average your active audience drops below 25%, you should put more effort into your customer segmentation strategy and get rid of the inactive audiences first.
The rate of enthusiastic reply
Looking at your open rate of + 40% might make you feel good, but they don't hurt your bottom line and don't directly generate any revenue.
For that reason, don't send random emails until you can confidently say yes to these questions: "Does my message influence this audience? Do I get the leads I want from this campaign? "
For most campaigns, you should aim for an enthusiastic response rate of 5-6% on random emails. It's an attainable goal that makes the campaigns worth running.
Spam score
The spam score is a metric that email marketers should check before sending an email campaign because if your email goes to spam then all other metrics won't be of any use to track.
The benchmark here is at least a spam score of 8 out of 10. You can find your email spam score using spam checker tools like GlockApps.
Most email service providers will allow users to mark them as spam (you can check with Google Postmaster). This makes it difficult for emails from that account to slip through the spam filters of different email providers.
That's why you should try to keep cases reporting as spam below 5% of all emails you send.
It is clear that there is always a good proportion of people marking your email as spam, regardless of whether they read it or not but instances below this number should not cause any problems.
Email application
Do you know what programs your subscribers are using to manage their inboxes? Outlook or Gmail?
If you can see the most popular email clients your recipients are using to open and interact with your email, you can create themes that are tailored to them.
For example, Outlook is known to be one of the most difficult mail applications to optimize. It has stricter business / security filters than other email clients like Gmail. Also, images generally don't open unless you allow them to be visible.
And if you find that your contacts mainly use Outlook, you know that you need to focus on optimizing your email by creating an Outlook-compatible interface, limiting use of images because images on Outlook are less is open to view more …
Conclude
Do you have a list of KPIs that you will track for your email marketing campaign?
Choose metrics that show your email campaign is influencing subscribers (like open rate and CTR) and metrics that reflect your business goals (like conversion or purchase rate). row).
Then, connect your platform to Databox, create a new datasheet, and drag the metrics you have selected onto your dashboard.
It's the easiest way to see all of your most important metrics in one place.